Carefirst explains the basics of ACA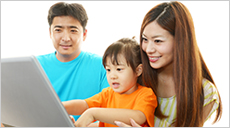 The Patient Protection and Affordable Care Act (ACA) guarantees that everyone has the right to buy a health insurance plan, and not pay more because of a pre-existing condition. The Reform Law offers special Subsidies to make health care more affordable for low- and middle-income people. It requires nearly everyone, including younger people who generally use less health care, to buy insurance to help offset those who use it more.
The ACA standardizes the health care benefits plans offer. It puts all plans into one of just five categories, so plans are more similar in nature with fewer differences. It also established online Health Insurance Marketplaces (Exchanges) for one-stop convenience to compare, buy and even apply for the Subsidies some people will use to lower their costs for health insurance and care.
https://member.carefirst.com/individuals/health-care-reform/learn-the-basics.page?